---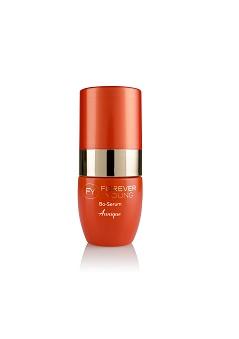 Annique Forever Young Bo-Serum - 1pc
---
This is not just another serum…
Annique Forever Young Bo-Serum is a highly effective serum containing BONT-L peptide that is a synthetic peptide that mimics the results that you would get with Botox - minus the risk!
So, here is your chance to stop fine lines and wrinkles dead in their tracks and softening and relaxing existing ones.
Annique's "Botox" serum prevents facial expressions like laugh and frown lines from forming into full-blown wrinkles and lines. It relaxes the skin to prevent the skin from memorizing expression lines.
✔ Paraben Free
✔ Fragrance Free
See additional information
Additional Information
Bo-Serum also contains anti-ageing Rooibos extract as well as Cogon grass botanical extract that is an extraordinary ingredient high in potassium that is not only very moisturising, but also excellent for helping your skin to retain moisture. In short, this is a highly effective anti-ageing moisturising serum that deserves to be included in any skin care regime.
If you have had facial surgery you can up the game by using Bo-Serum to help keep your investment safe.
Apply Annique Bo-Serum after Skin Detox in the Mornings and Evenings. It can be used from 15 years onwards to help prevent lines from forming.
alfor
---
This website is Copyright 2018. All Rights Reserved.
The item has been added to your basket